Trip to the U.S. in Spring of 2013- Supreme Court Justice Anthony Kennedy bust unveiling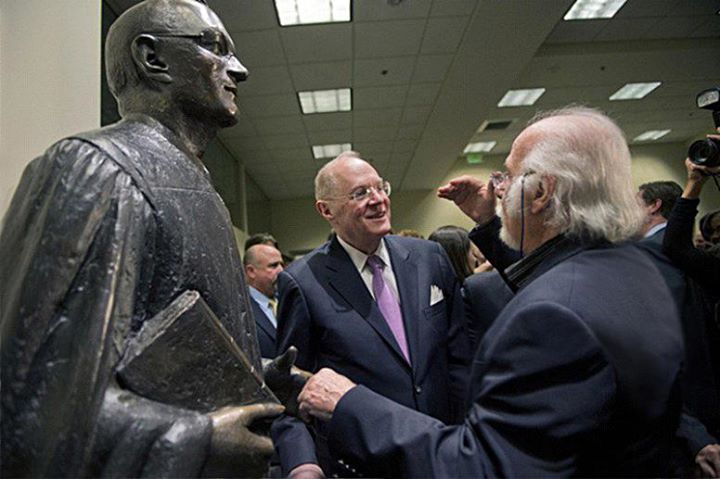 A friendly greeting between Supreme Court Justice Anthony Kennedy and the creator of the bust, sculptor Vagelis Moustakas.
On Thursday evening, the dedication of the Sacramento courthouse's Library and Learning Center to Justice Anthony Kennedy took place with the honorary U.S. Supreme Court members in attendance.
Α reception was preceded in the Robert T. Matsui United States Courthouse's rotunda, followed by praising remarks of eminent members of the legal world and topped by a stemwinder from the guest of honor. 
The guests then proceeded to the adjacent library, where a bronze statue of Kennedy cradling a law book was unveiled. The piece was created by the renowned Greek sculptor Vagelis Moustakas and it was offered to the Library and Learning Center by Angelo and Sofia K. Tsakopoulos, prominent Sacramento citizens and longtime friends of Kennedy and his wife, Mary Kennedy, both Sacramento natives.
The sculptor traveled from Greece to attend the unveiling and was introduced to the guests by Angelo Tsakopoulos.
For more information: http://www.sacbee.com/2013/03/07/5246046/justice-kennedy-library-learning.html?storylink=lingospot#storylink=cpy
THE UNVEILING CEREMONY
On Thursday, Angelos K. Tsakopoulos ( left ), unveils the Supreme Court Justice Anthony Kennedy bust along with Kennedy's three children – Gregory, Justin and Kristin – during a ceremony in which the Library and Learning Center of Sacramento's federal courthouse was named after Kennedy, a Sacramento native. The bust was offered by Tsakopoulos and his wife, Sofia.

1 & 3. Sacramento - The Courthouse, interior
2. A sculpture floats from the hall ceiling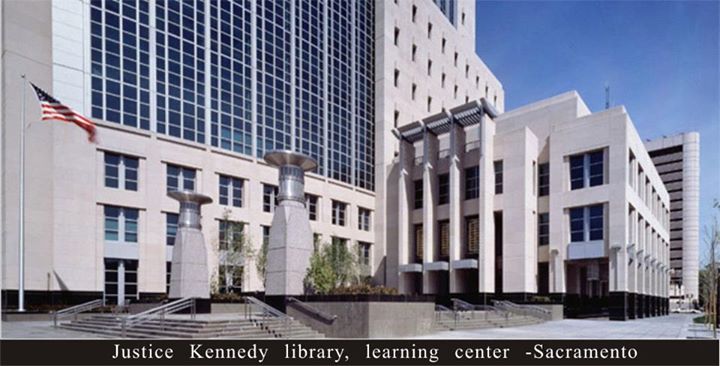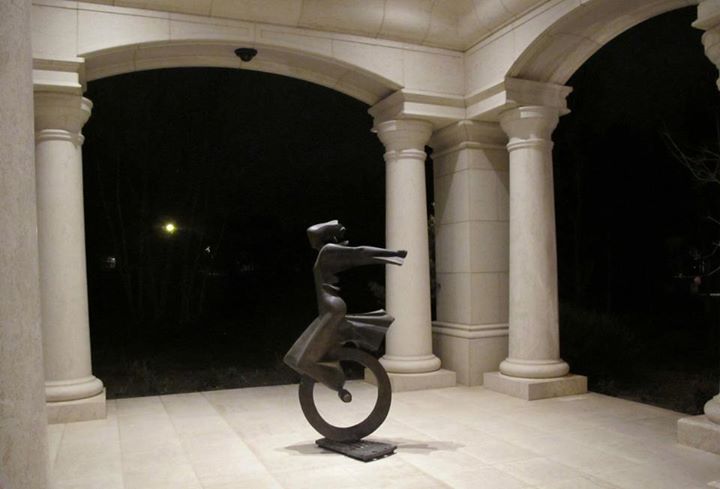 Angelo Tsakopoulos house. In front of the main entrance the 'Onboard Woman', work of Moustakas, in a prominent position. Tsakopoulos is a great admirer of his friend's work.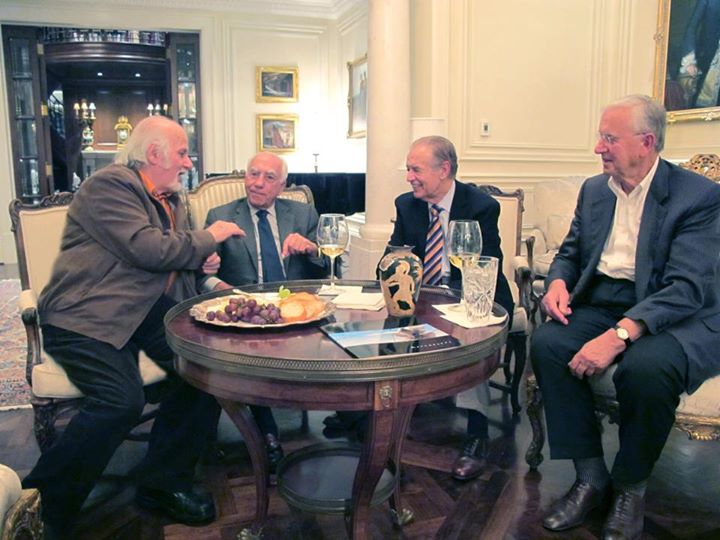 Tsakopoulos home. Before dinner, the friends are indulging in enjoyable recollection of past events and the ones yet to come. On the left the sculptor V.Moustakas, Aggelos Tsakopoulos, Louis  Vismara (cardiologist, and senior policy consultant for the California State Senate) and Kyriakos Sioukas (businessman).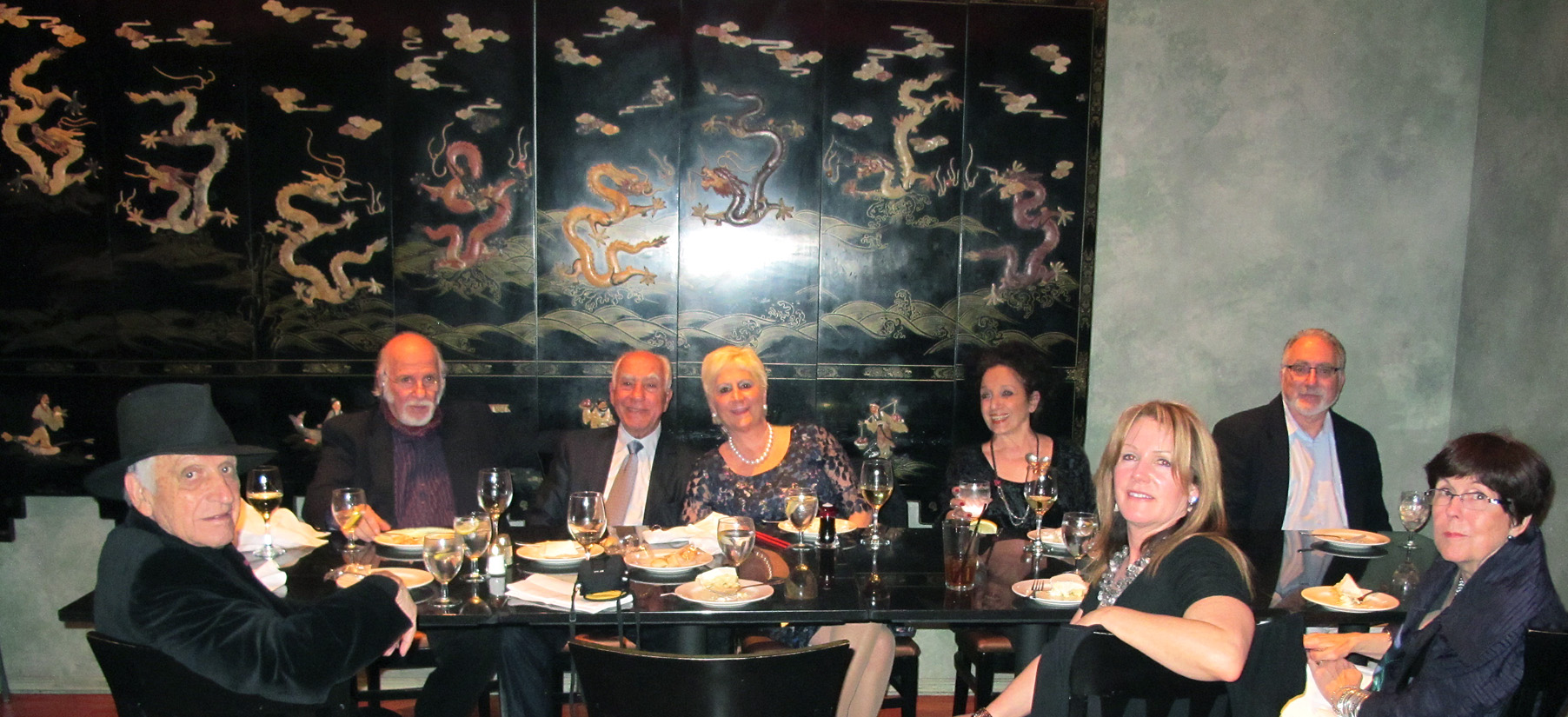 At a Chinese restaurant
Front row, from left: Greg Kondos, the partner of his son, his wife, Moni Kondos.

Back row, from right: Efstathios Kontos-Greg's son (works on NASA's Mars Exploration Program), the poet Zoe Savina, the couple Sofia & Angelo Tsakopoulos and the sculptor Vaggelis Moustakas.